Active Anchor Charts for Every Subject
Taking Anchor Charts from "Read Me" to "Try Me!"
If you use anchor charts, then you know they can be really helpful (if you love 'em, then you'll love Active Anchor Charts!).
They provide visuals for what your students are supposed to learn.
They help your students see how information is connected.
They're made by you so they communicate with your words and your process.
They're made by you so they include only what you believe is important.
They can be displayed to keep a concept front of mind.
They are great tools, but they can still do SO MUCH MORE.
Here are 10 Mistakes You're Making With Anchor Charts & 1 Solution to Fix 'Em…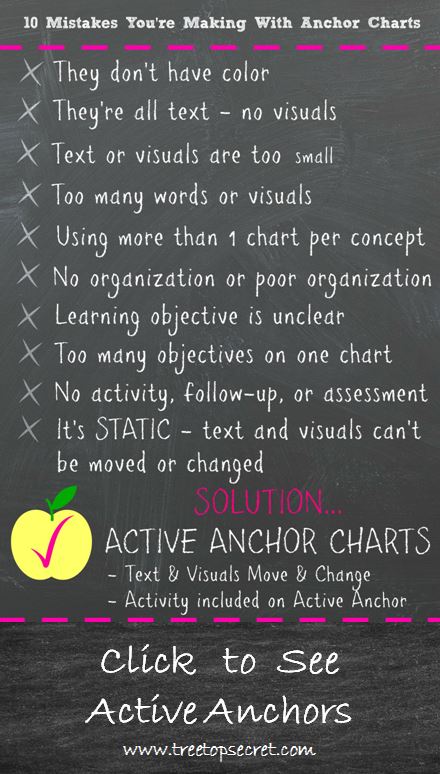 They don't have color
They're all text – no visuals
Text or visuals are too small
Too many words or visuals
Using more than 1 chart per concept
No organization or poor organization
Learning objective is unclear
Too many objectives on one chart
No activity, follow-up, or assessment
It's static – text and visuals can't be moved or changed
The SOLUTION is to use ACTIVE ANCHOR CHARTS.  Active Anchor Charts (AAC) have text and visuals that you and your students can move & change. Learning activities are included on each active anchor.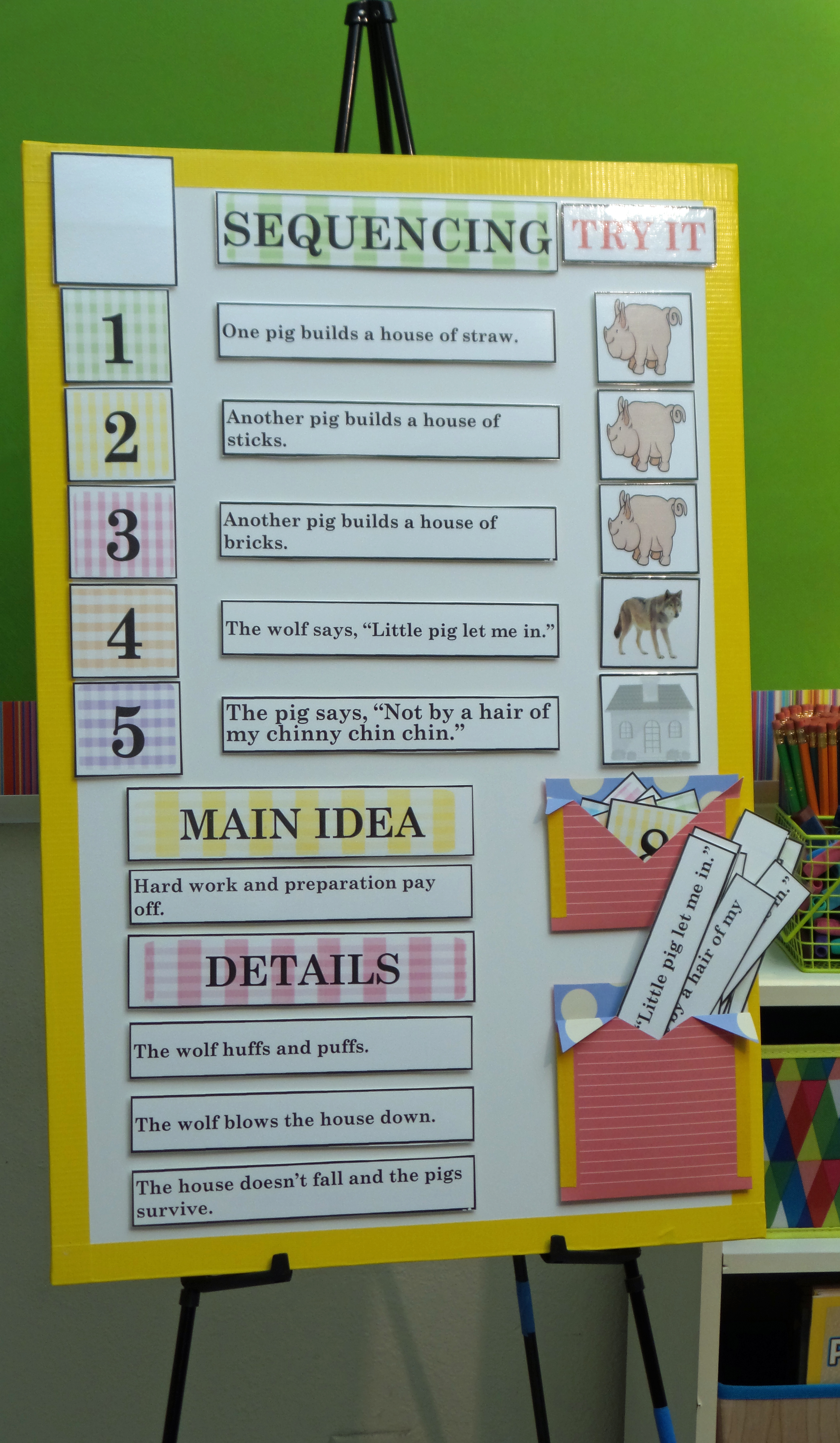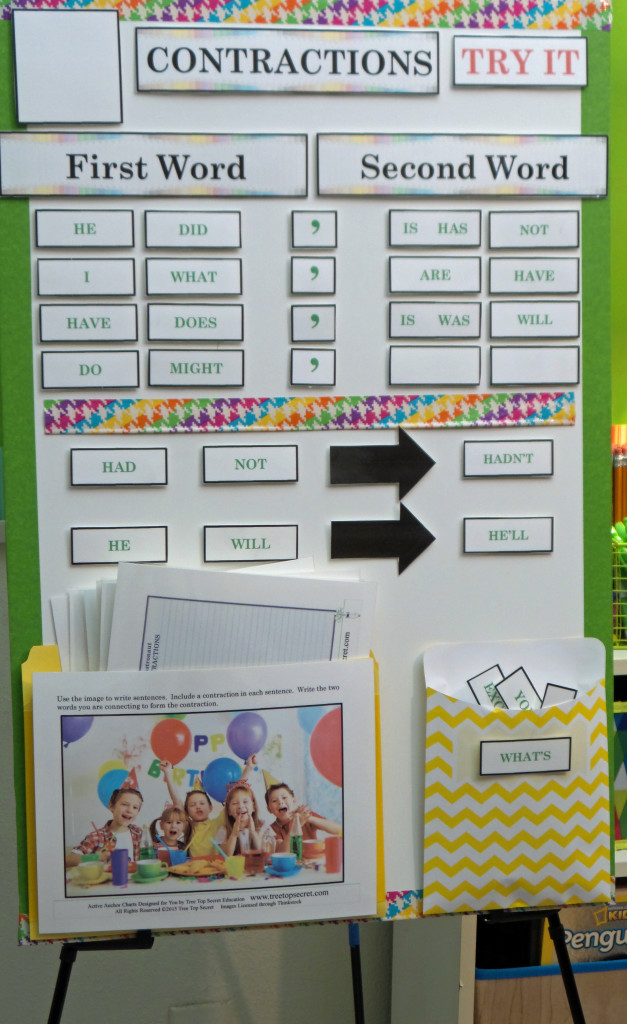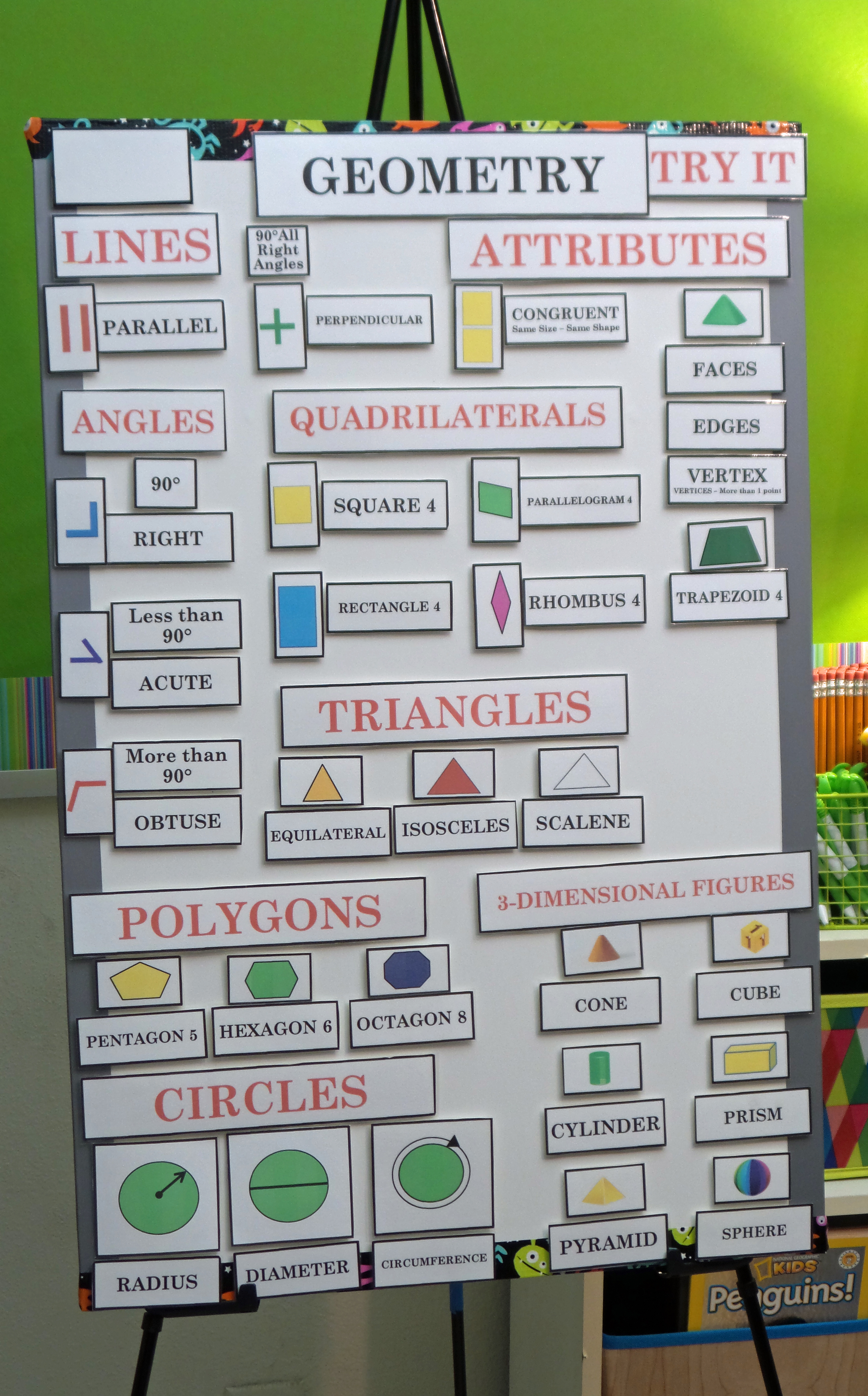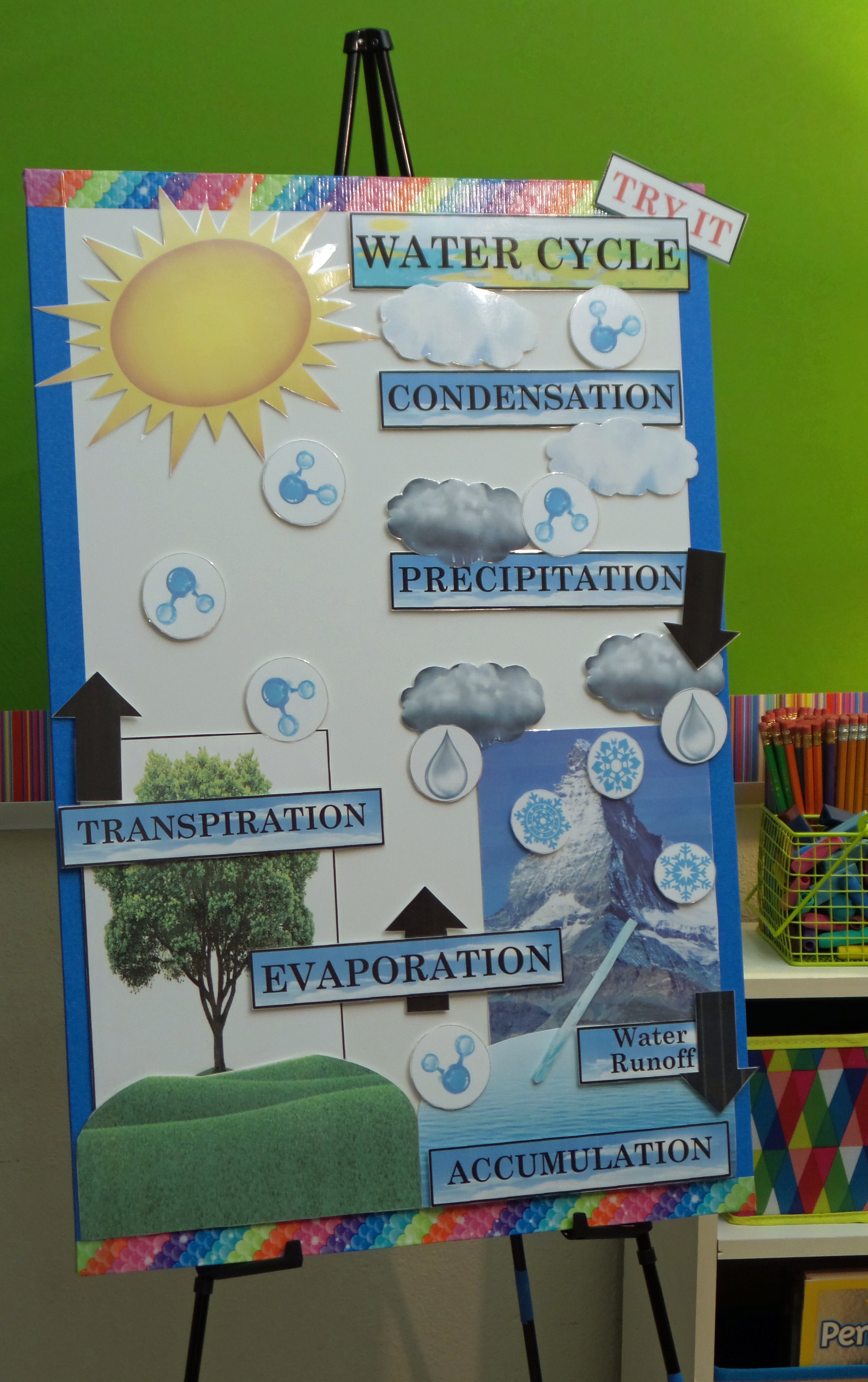 You and your students use Active Anchor Charts to…
Teach
Learn
Practice
Differentiate
Move Between L.O.T. and H.O.T.
Review and Make Connections
Assess
It's time to elevate your anchor charts and get them to start working for you. Once you've created a set of Active Anchors you can hang them up on double-stick hooks. Have your students pull them off the wall and work through the activities – learning and higher order thinking awaits.
Once you start building your Active Anchors you're bound to end up with extra word cards, pictures, and odd and ends.  Here are a few simple ideas for storing all those extra pieces.  You can use a variety of envelopes, folders (pocket and file), plastic bags, sheet protectors, job ticket holders, library pockets, small plastic bins, and recycled plastic containers and cardboard boxes.
Get a jump-start on creating your Active Anchors and use our Active Anchor Chart Kits.
Start with the kit your kids need the most and build from there.
If you have any questions or comments please send them my way.
Veronica
Veronica Lopez,
C. I. and Assessment Specialist and
Active Anchor Chart Addict (Big Smile!)